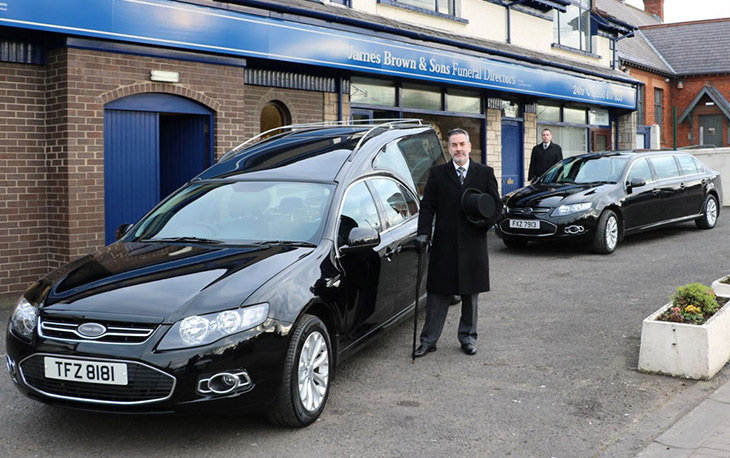 Former owners of some of Northern Ireland's longest established funeral directors are at the forefront of supporting their communities as families face the current lockdown restrictions and the impact of the coronavirus crisis.
During these unprecedented times, the continued involvement of respected, long- serving Funeral Directors is equally invaluable to Funeral Partners, which acquired 18 funeral homes in late 2019, making them the leading funeral provider in Northern Ireland.
Funeral Partners encouraged former owners to remain at the helm of the businesses, including fourth generation Funeral Director Jon Baird at Bairds of Antrim and third generation Funeral Director James Brown at Belfast-based James Brown & Sons, who are providing invaluable support to the business continuity and integration process.
Other family members were persuaded to return to their former businesses as they became part of the high-quality Funeral Partners network. These include long-serving Funeral Director Ellison Sloan, who was married into the founder's family, at Joseph Poots & Son in Portadown, and Peter Mulholland, who has returned in an ambassadorial role to Mulhollands Funeral Directors, with branches in Carrickfergus and Larne.
At James Brown & Sons, which has now expanded to six branches including funeral homes in South Belfast and Dunmurry, James Brown's daughter Beverley has also returned to the business in a community and business support role to help ensure a smooth transition.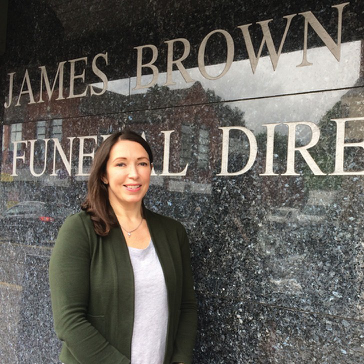 Beverley is assisting the management and funeral teams to re-establish the outward looking community focus for which the businesses were held in high regard. During the COVID-19 pandemic there is an emphasis on providing appropriate support, wherever possible, in local communities.
Beverley said: "I really like the way that Funeral Partners place a lot of value on the experience of people who have been around funerals a long time.
"It is nice to be working with people who are willing to invest time and money in making sure the business serves families and supports the community."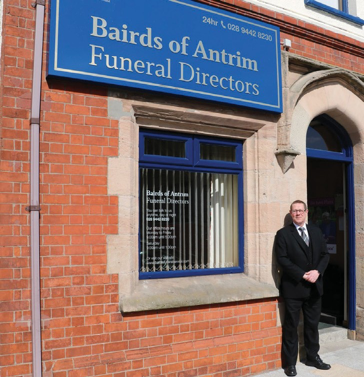 Jon Baird is also excited about the future of his business with Funeral Partners. He has seen investment in new signage with major refurbishments planned. Jon explained: "My aim is to uphold the name above the door. Antrim is a small town, everybody knows everybody else and we have good relationships.
"As a former owner, you want to be freed up to spend more time supporting local families and less time on administration. Funeral Partners share our core values, they understand that the families we work with are the foundation of all funeral businesses. They understand that our role is looking after the community and being part of the community."
Regional Development Director Julian Hodgkinson explained: "Funeral Partners is committed to preserving the heritage of these respected businesses which have dedicated themselves to serving their communities for many, many years.
"We know their former owners and Funeral Directors have great pride in their businesses and have earned the trust and respect of generations of local families. As our teams and communities face the challenge of Covid-19, it has proved vital that we have been able to maintain that continuity and commitment."
While some former business owners are seeking to retire or slow down, Funeral Partners is keen for them to keep in contact or become community ambassadors, perhaps conducting funerals when families ask for their involvement.
Funeral Partners is interested in further expansion in Northern Ireland and would be happy to have an informal and confidential chat with any Funeral Directors who are considering selling their businesses. Contact Chief Executive Officer Sam Kershaw, directly on 07834 531822 or email: sam.kershaw@funeralpartners.co.uk or Acquisition & Mergers Director Steve Wilkinson on 07528 970 531 or email: steve.wilkinson@funeralpartners.co.uk